Introduction
Made with an abundance of natural organic ingredients and botanicals, Macabalm is a multifunctional balm to nourish, support and rejuvenate yourself and body. With properties of the Australian Macadamia, as well as Kakadu Plum, Rosehip and Jojoba, hero your body with Macabalm from top to toe.

Hydrate your lips, treat your cuticles, soften those hands, eliminate any dryness, tame your eyebrows, highlight your cheekbones and temples, soothe irritations and protect your skin barrier.
Ingredients
Macadamia OA
Kakadu Plum A
Rosehip O
Jojoba O
Sweet Almond O
Coconut O
Beeswax OA
Shea Butter O
Natural Vitamin E
A Australian Origin
O Certified Organic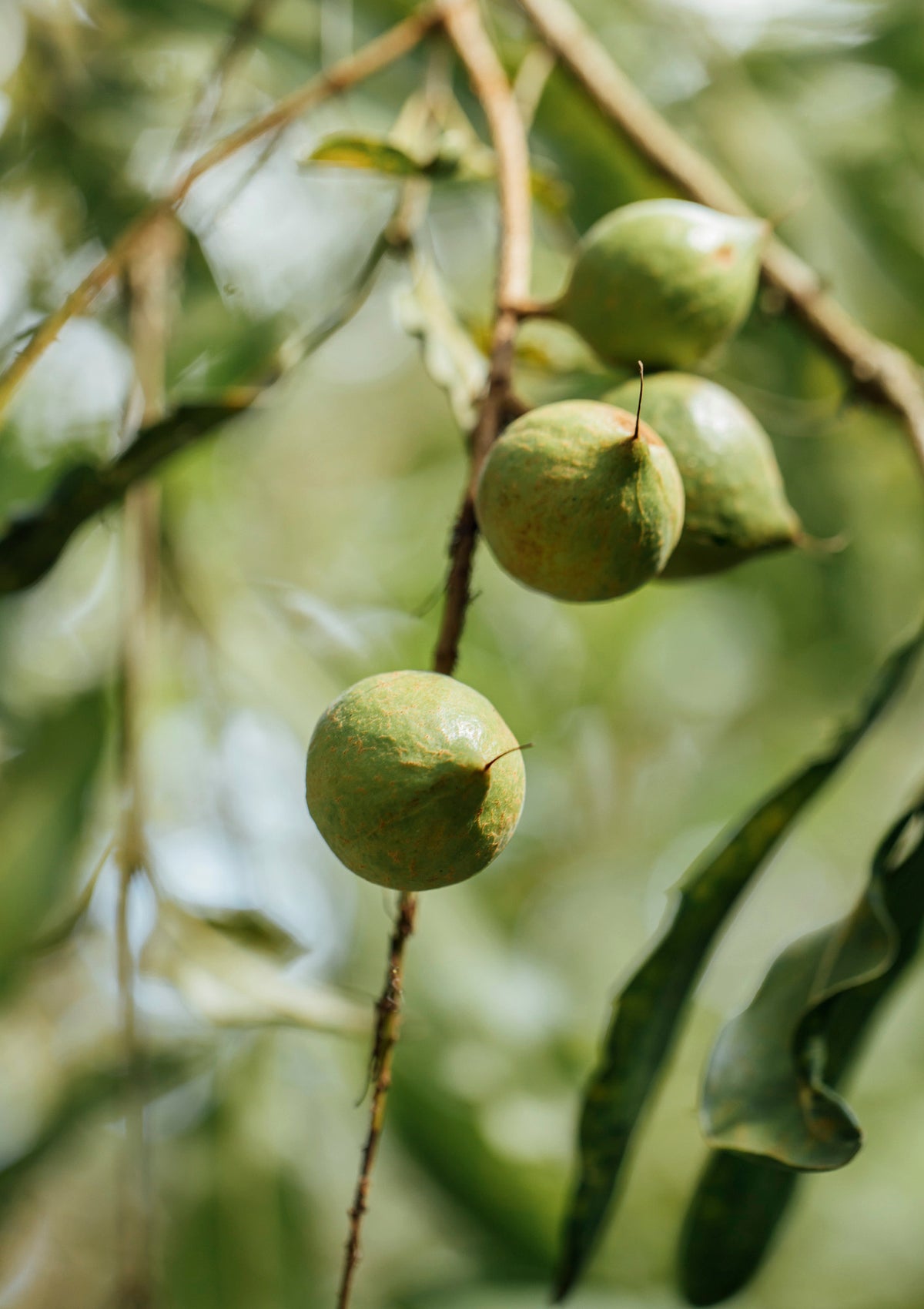 Macadamia
The abundance of antioxidants, vitamins & minerals, combined with its natural ability to mimic our skins' lipid system, make macadamia a powerful ingredient that hydrates like no other.
Kakadu Plum
The Australian native Kakadu plum and its potent anti-inflammatory & anti bacterial properties have a healing & remedial effect on the skin.
Rosehip
A powerhouse of Vitamins C & A mean this component is as anti-aging as it is deeply nourishing & moisturising.
Natural Beauty